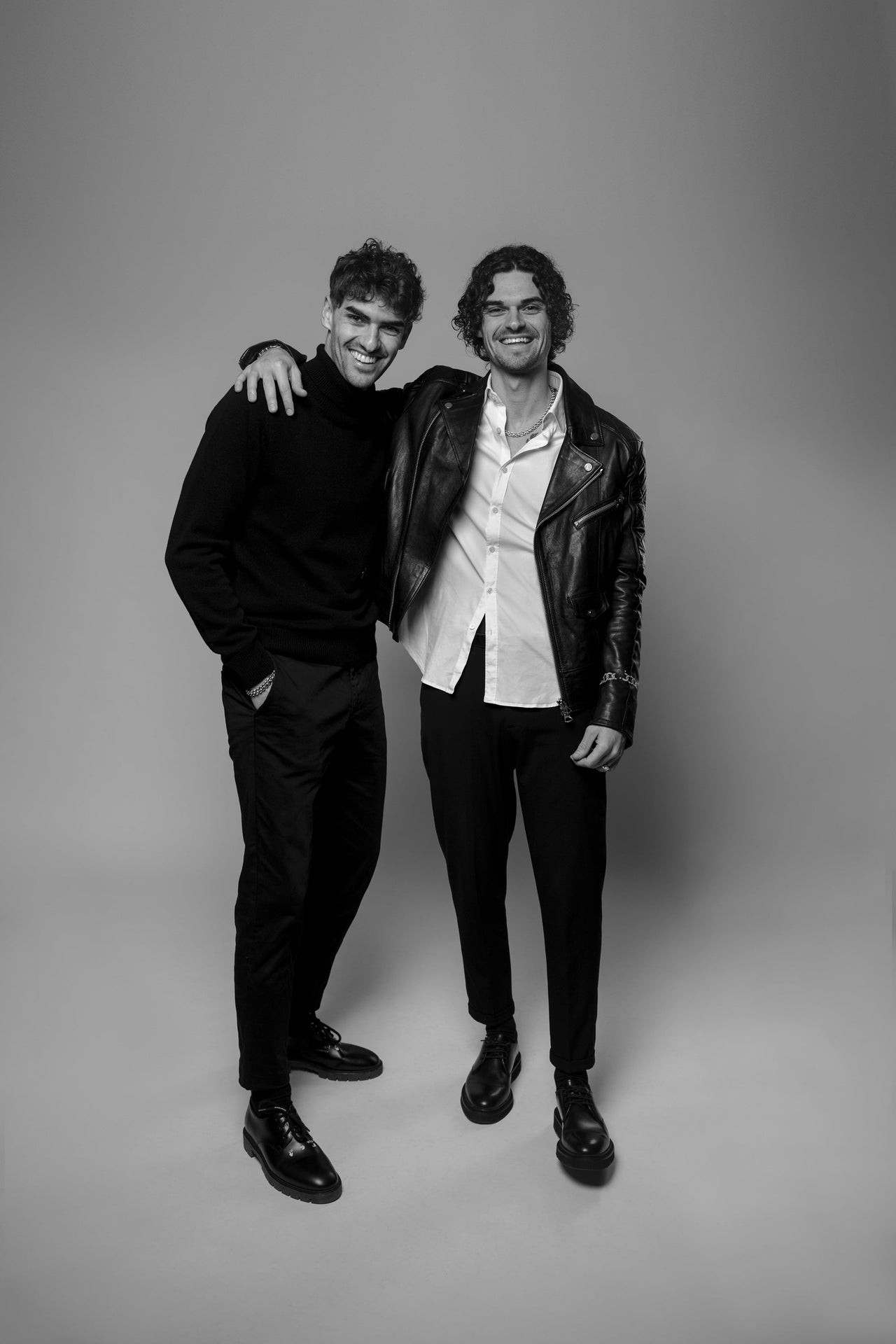 FOUNDED in VICENZA, IT. 2021.
(IN OUR DNA SINCE 1839)
Hailing from Vicenza, a city known as an historical hub for goldsmithing in the North East of Italy, DARKAI is a contemporary jewelry brand drawing inspiration from youth culture. DARKAI offers unique designs by applying an avant-gardist approach to a centennial tradition of fine jewelry making, thus creating playful genderless collections engineered to attract an inclusive audience with superior taste. Season after season, its disruptive soul and subversive attitude push the founders to create innovative pieces that break free from the restrictive dogmas of traditional jewelry production. 
Juxtaposing notions of urban culture, youth-led movements and superb craftsmanship, DARKAI is the direct exploration of the founders' interest for music, current affairs and art. Its rebellious nature represents a generation that is not afraid to dare or turn things upside down. Employing the techniques of 18k gold coating, hand-set of micropavé and trademark glow in the dark enamels, each product is a statement of its own. For DARKAI, jewels are not a mere accessory but a tool for self-expression designed to complement and enhance the wearer's personality and mood.  
Entirely handmade in Italy, DARKAI's collections strive to provide a prime quality that is signature of fine jewelry, reflecting the company's heritage while following low-impact manufacturing practices and sustainable procedures that fit within modern standards. 
The brainchild of Giacomo and Lelio Zoccai–5th generation heirs of an historical family of jewelers from Vicenza, Italy. DARKAI was born with the goal to create innovative products designed for unruly millennials and Gen-Z. 
First launched in 2021 during a chaotic moment for society as the COVID-19 pandemic spread across the world, the siblings saw it as the perfect opportunity to subvert the archaic principles of traditional jewelry making and present a collection that allows for continuous experimentation and gender inclusivity.
The brand's propension for playful styles and unorthodox fabrications is influenced by the brothers' passion for pop culture, 90's upbringing and innate need to innovate an industry that is often stuck in a stifled past. As a result DARKAI operates in the future tense, catering to new generations by creating accessories designed to support unrestricted self expression.
words by: Naomi Accardi